Waterfront
The programme may have come to a close, but the afterparty's just begun! Head to the Afterparty box below for the liveliest Zoom call of your life, where we'll be keeping the festival spirit alive all night!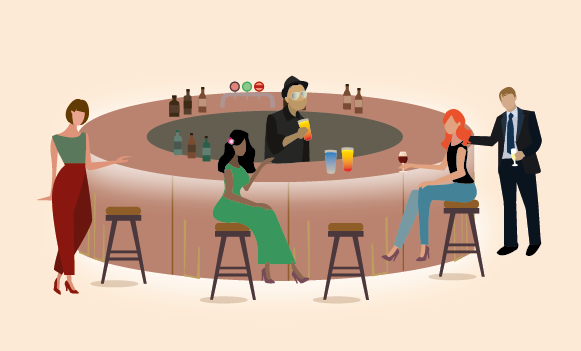 All your questions answered
What does an online ticket get me?
The Online ticket grants access to the online festival, streamed live from Hay in real time. With over 80 events across 5 stages, our live streamed coverage of the festival includes many of the hottest debates and talks. Using our unique virtual reality platform, drop into each venue and follow the action. Meet and chat to other online attendees, explore the festival site, and enjoy the next best thing to being here in Hay.
Can I attend the whole weekend?
We'll be streaming debates, talks and interviews from 5 of our main stages on Saturday 4th and Sunday 5th June. Pick up a single-day ticket to catch an unmissable debate, or choose a full weekend pass to save on the price of both day tickets.
What's it like to attend HowTheLightGetsIn online?
It's the next best thing to being here in Hay! You'll be able to explore the virtual festival site in real time, and drop in to any of the 5 venues to join the action as you please. Plus, you can meet and chat with other online festivalgoers in group and private messages.